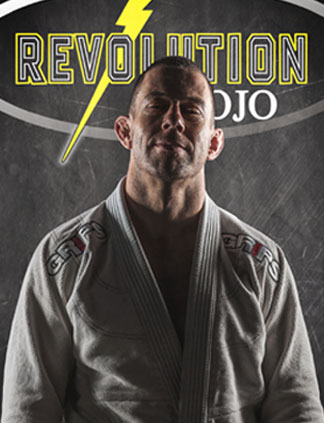 Jeff Messina
Professor / Owner
Jeff Messina started his training in December of 1997 with Saul Soliz. Saul was at the forefront of training mma champions under grueling conditions.   The early days with Saul were tough and memorable. Jeff has had the opportunity to train with such fighters as Tim Credeur, Tito Ortiz, Rico Rodriguez, Yves Edwards, Kevin Randleman, Coleman and Kerr in order to prepare them for UFC and Pride. Jeff became more passionate about Brazilian Jiu Jitsu after traveling to Rio de Janeiro of 02 to train with Fransico Albuquerque (Toco) and the students at Nova Geracao (Cyborg, Pulga, Mangabeira, Tim Maia,etc). Jeff soon met Rodrigo Medeiros, a Carlson Gracie 5th Degree Blackbelt, whom he eventually earned his black belt under in 2008 after winning the nationals in Los Angeles. Jeff is currently a 3rd degree black belt Under Rodrigo Medeiros and Judo Black belt under Jaime Lazcano. Jeff continunously travels,trains and competes as a means to constantly educate himself as a fighter and Professor.  Having trained in all the functional styles, Jeff is a well rounded fighter but feels BJJ is the most effective martial art as well as lifestyle and culture. Jeff is a graduate of University of Houston and resides in Katy with his sons Noah, and  Adrian and wife Veronica.  Jeff also proudly serves his country and state as a member of the Texas Army National Guard. Jeff wishes to share what Brazilian Jiu Jitsu has done in his own life and what it will do for everyone to improve every aspect of life no matter age or gender.

Jeff is a third degree black belt certified by the IBJJF (having gone through a criminal background check, CPR certifications and IBJJF rules meetings).

1999 Battle at the Beach Vale Tudo - Gold Light Heavyweight
2001 Houston Submission Challenge - Gold Heavy Weight GI / Silver Heavy Weight No-Gi
2003 Carlos Machado Winter Wars - Bronze Blue Belt
2003 Smack Down in H-Town - Gold Middle Weight  No-Gi
2003 Carlos Machado BJJ Open - Gold Blue Belt
2003 Battle of H-Town - Gold Advance Middle Weight
2003 World Championships in Rio "Mudials 2003" Competitor
2003 Texas Shoot Out – Gold Gi Middle Weight/ Bronze Open Division No-Gi
2004 Carlos Machado Winter Wars – Silver Purple Belt
2005 Texas International Grappling Festival - Gold Gi Cruiser Weight/ Advanced/Purple/Brown/Black Division
2006 Carlos Machado Winter Wars – Bronze Purple Belt Heavyweight
2006 Pan American - Competitor Purple Belt
2006 Fight Fest Corpus Christi(Pro MMA) Won via Rear Naked Choke 1:55 R 1
2006 Mundial Competitor Brown Belt
2007 Carlson Gracie Open 2 - Silver Open Weight Class 
2008 Pan Americans – Silver Brown Belt Medium Heavy
2008 Brown Belt Absolute National IBJJF Champion
2009 NIGHT OF CHAMPIONS(MMA) Win via Triangle
2010 GFA (Global Fighting Alliance MMA) Win via Armbar
2010 Pan Americans –  Black Belt Bronze
2010 Grapplers Quest – Gold
2010 US Nationals – Bronze Absolute Class
2010 Battle of HTown – Black Belt Superfight Champion
2010 No Gi World Championships – Gold Black Belt Master
2011 IBJJF Dallas Open – Bronze Medal Masters
2011 IBJJF Dallas Open – Silver Absolute Black Belt Masters
2011 Alamo Judo Classic – Double Gold Black Belt Master and Adult
2012 IBJJF Dallas Open - Silver
2013 IBJJF Houston Open – Silver
2013 Fort Sill Army Combative – Middle Weight Champion
2013 IBJJF American Nationals – Gold
2013 IBJJF Miami Open – Silver Black Belt Absolute Division
2014 IBJJF Dallas Open - Silver Medal
2014 Naga-  Black Belt Champion
2014 IBJFF Boston Open – Double Gold
2015 IBJJF Houston OPEN Silver Medal Absolute (Close Out for Gold)
2015 IBJJF Austin Open Gold Medal
2015 IBJJF Dallas Open Gold Medal Black Belt Medium
2016 IBJJF PAN AM Bronze Medal 2016 Houston Open Judo Black Belt Masters Champion
2017 IBJJF San Jose Middle Heavy Gold Medal
2017 IBJJF Mexico City Double Gold Open Black Belt
2017 IBJJF Rome Open Gold
2019 IBJJF Charlotte Open Middle Heavy Gold Medal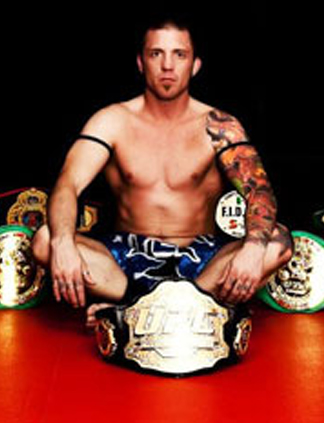 Mark Beecher
Muay Thai Coach
Mark "The Hyena" Beecher grew up like any other kid, watching TV and wanting to be like his TV heroes. Growing up in Hawaii he would watch Kung Fu theater and Muay Thai. He didn't completely understand what Muay Thai was, but he was hooked on it ever since he first laid his eyes on it.
It isn't often kids actually get to become their TV heroes; most kids watch TV while growing up and are filled with unreal expectations..Mark got hooked on Muay Thai, making it and combat sports his life.
Beecher's passion was fighting, win or lose. He wanted to go out and put on a show, but the reality took a toll on his body. Mentally you feel ready, but your body tells you no. As much as Beecher remembers what he loved about the sport he also remembers what he didn't.
"My favorite part was just doing it. Winning or losing didn't matter as long as you fought hard — and I hold my students up to the same motto" said Beecher. "Worst part, shit man, when you know your body can't take the beating anymore, but your better than the guys you're fighting."
If saying goodbye is the hardest thing to do, then stepping away from the sport was gut wrenching for Mark Beecher. It's not about wanting to say goodbye, it's about knowing when to say goodbye. Despite having the desire to fight, getting hit for a living was taking a toll on him. After suffering three consecutive losses for the first time in his career he decided to step away from competition.
"I couldn't take getting hit anymore… this still hurts me mentally as I still have the desire to fight … maybe one or two more eh??" said Beecher. "Plus, I said if I ever lost 3 in a row I would quit, and after about 10 years it finally happened … damn."
By the time he decided to step away, Beecher had been coaching and fighting. Becoming a full time trainer was a natural fit, although Beecher has a warning for anyone out there that thinks coaching and fighting are simple tasks. "It's one of the hardest things ever to do both". Being a fighter doesn't mean you will have success as a trainer, teaching is not something everyone can do well. You see it in other sports continuously: a retired player who was in the upper echelon decides to try his hand at coaching and after a season they get fired because they aren't very good coaches. Beecher's key to success is that he adapts and doesn't try to configure a new style for the fighters he trains.
"I think it's my ability to adapt, I don't teach them new stuff (well sometimes)," said Beecher. "I mostly enhance what they are already good at, I don't change a fighter to fight like I want 'em to, I just want them to win."
Beecher has trained champions such as Muay Thai standout Kevin Ross and former UFC champion Forrest Griffin. Working with a fighter such as Ross is different for him than working with one of his UFC athletes. He only has to sharpen the knife when training Ross and together they assemble a game plan. It is simple give and take, they spar, and they beat each other up while working on the keys to victory.
"I just sharpen Kevin up, show him my tricks he shows me his tricks, we get together and see what his game plan is and try to put that into pad work" said Beecher. "Then we spar and he beats the shit outta me ….. bastard…. I hit him back though yeaaaa watch yo ass man !!"
It's that kind of spirit that keeps Beecher with the desire of coming out of retirement to compete once or twice more. If you have never had the chance to speak with Mark Beecher, you have to take the time whenever the opportunity presents itself. Entertaining is an understatement — in his own words, "I'm a little crazy".
Despite having multiple champions in many of the world's top promotions for Muay Thai and MMA, Beecher knows that as a coach many times you don't get the recognition you deserve. You have to be willing to step aside and sit in the shadows until the attention is brought upon you. It is hard to do when there are other coaches getting the recognition, but for Beecher it is about his guys winning. The hard part doesn't come because there is no recognition; making a sacrifice for what he loves sometimes does.
"Sometimes it hurts me, but to know my guys are winning is what counts to me. I hide from the cameras; I dont care," said Beecher. "The reason it hurts is I have trained fighters to win almost EVERY championship there is: UFC, M-1, I have 5 WBC Muay Thai champs, IFL and more, but sometimes I don't have gas money … that's what hurts man ."
For Mark Beecher Muay Thai was never about fame or riches. It was something he loved as a child and something that became his life. Most people want to be remembered as champions or as one of the best. Mark Beecher wants to be remembered for giving. "I'll help you win and not expect anything in return but happiness," is what Beecher lives by. There is no book deal on how to train, no endorsement deal in the works; there's only your dream and how he can help you achieve it.

Experience:
2014-Present Head Muay Thai Instructor at: Lovato's Mixed Martial Arts
2009-2013 Head Muay Thai Instructor at: Throwdown Training Center and Robert Drysdale Jiu-Jitsu
2006-2009 Head Muay Thai Instructor at: Xyience/Warrior Training Center. Throwdown Training Center
1999-2009 Professional Fighter

Fight record:
Muay Thai 45-16; MMA 2-3
Instructor/Fighter at "Hermosa Beach Boxing works gym" under Kru Bryan Popejoy

Accomplishments:
2001 Bronze Vale Tudo tournament
2001 gold blue belt Texas BJJ cup
2001 Rage in the Cage competitor
2002 FFC competitor
2002 FFC competitor
2002 Silver purple belt Texas BJJ championships
2002 Gold purple belt Texas BJJ cup
2002 King of the Cage competitor
2002 worked alongside the Lovato's to get the Oklahoma athletic commissions to legalize MMA
2003 Vut Muay Thai competitor
2004 Total Combat competitor
2004 IFMA bronze tournament (Thailand)
2004 Vut Muay Thai competitor
2004 Fought 3 times in Thailand as a sponsored Fairtex fighter in Bangplee, Thailand
2005 Songkran (Thai new year) main event
2005 Vut Muay Thai competitor
2005 Adrenaline 16 man tournament finalist
2006 Part of the Total Fighting Alliance Team and helped to fully legalize MMA in California
2006 Helped TFA put on quality MMA shows with talented fighters.
2006 Became Head Muay Thai Instructor for Xyience Training Center
2007 Full Rules Master Toddy Competitor
2007 First American to fight in S-1 tournament for the King of Thailand's Birthday
2008 Muay Thai Coach for Team Forrest on The Ultimate Fighter season 7
2008 Trained Forrest Griffin to Win the UFC Light Heavyweight Championship
2008 XFA Competitor
2008-2010 Trained and Trains with Kevin Ross WBC Muay Thai Champion
2008-2009 Opened as owner and operator his own gym IMTC
2011 – Became head Muay Thai coach at Robert Drysdale jiu-jitsu
2011- Trained Vinicious Magalahaes to win M-1 world Championship
2011-2012 – Trained Robert Drysdale to keep his record undefeated
2013 – Became Head Muay Thai Instructor at Both Zingano Brazilian Jiu-Jitsu schools
2013 – Trained Cat Zingano to number one contender in the second ever women's UFC fight
2014 – Became Head Muay Thai Instructor at Lovato's Mixed Martial Arts

Trained Under:
Rafael Lovato jr., Carlos Gracie Jr., Carlos Machado, Roger Gracie,Jean-Jaques Machado, Rigan Machado, Walter Michealowski, Bryan Popejoy, Malaipet Sasiprapa, Jongsanon Fairtex, Kaew Fairtex (Lumphini champion), Apidej Sit-Hirun (Fighter of the century in Thailand), Tu Sityatong, Saekson Janjira, Matee Jedipak, Chris Riley, Master Toddy, Mitt Sitchoakdee.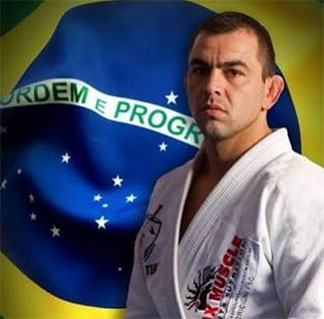 Alexandro Ceconi
BJJ Professor
Alex is a 3rd degree black belt world champion from South Brazil. Alex has competed against and beaten the best of the best. Below are a few of his accompliments at adult black belt.

2x IBJJF Champion of the World
2010 Abu Dhabi Champion Heavyweight
2016 IBJJF Champion Super Heavy
2009 3rd Place Worlds IBJJF Heavyweight
2011 3rd Place Open Class IBJJF
2x Brazilian National Champion
2013 3rd Place Brazilian National
2nd Place PAN Americans 2016
3rd Place European IBJJF 2016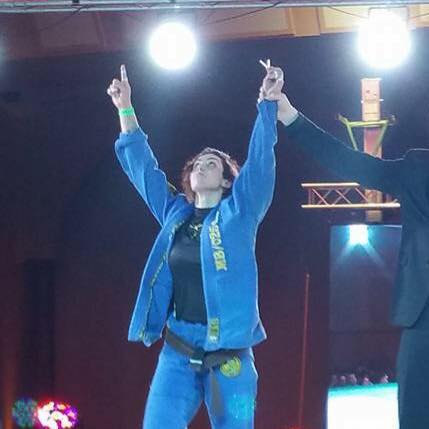 Veronica Mota
Coach
Veronica Mota has been training BJJ since 2009. Veronica received her Black Belt from Jeff Messina in 2017. She is an active competitor and also teaches the Women's BJJ and Self Defense class at Revolution. Veronica also practices Judo and incorporates Judo techniques in her class. "I'm excited to help others reach their goals!"
2011 Judo Alamo Classic – Silver
2012 Pan Ams – Bronze blue belt
2013  Abu Dhabi pro trials –  Bronze purple belt
2013  Dallas Open - Gold purple belt
2013 American Nationals - Gold purple belt
2013 Miami Open – Gold purple Belt
2014 Boston Open – Double Silver purple belt
2014 World Championship – Bronze purple belt
2015 IBJJF Houson Open Gold Purple belt
2015 IBJJF Master World Champion double gold brown belt
2016 IBJJF San Antonio Gold
2016 IBJJF IBJJF Dallas Gold
2016 Houston Open Judo tournament Gold
2017 F.T.W superfight brown belt champion
2017 IBJJF San Jose Gold brown belt
2017 Gold Absolute IBJJF Mexico City Open Brown Belt
2017 IBJJF Rome Open Gold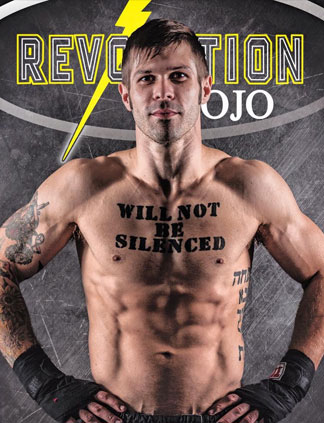 "Sammy The Bull" Mongonia
Coach
Samuel "Sammy the Bull" Mongonia is an active fighter and Coach. He trained and fought under two time Lumpinee stadium champion Kru Thussayu "Pong" Phumswarng, until taking a year to traveling abroad, spending time training in Thailand, Uganda, and Cambodia. Samuel Mongonia is often considered the work horse of the group; he brings an integral work ethic that is second to none.

Accomplishments:
2014 Legacy FC Muay Thai Champion
Muay Thai Kingdom welterweight champion
TBA Muay Thai Classic 2013 Men's welterweight silver medalist
TBA Muay Thai Classic 2014 Men's welterweight Champion
StriKing 2014 Men's welterweight Champion
Represented the United States at the 2014 and 2015 IFMA world Muay Thai Games
TBA 2015 welterweight silver medalist
2015 welterweight USMTO Champion
2016 welterweight WAKO Cal Champion
2016 LBTM Mayan cup welterweight Champion
2016 welterweight USMTO Champion
2016 Walterweight WKA champion
TBA Muay Thai Classic 2016 Men's welterweight Champion
Record 31-6
Fight weight 140-147
Height 5"8d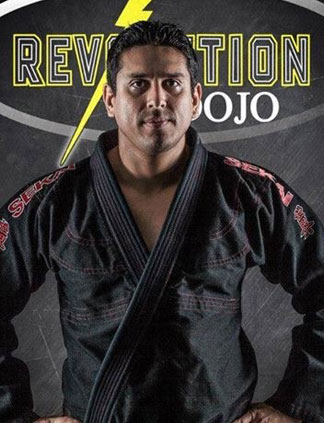 Jaime Lazcano
Sensei
Jaime has been practicing different martial arts throughout his life, with his true passion being judo. As an athlete he has trained with World Champions and Olympians and currently holds the rank of Sandan (third degree black belt) under the renowned national collegiate coach Bob Perez (Texas A&M) and a black belt in BJJ under Jeff Messina. During his competitive years, coach Jaime, competed and placed in numerous tournaments fighting hundreds of matches winning numerous times the Texas State Championships and Collegiate State Championships. As a leader/coach he was the Team Captain for the Texas A&M Judo team heading the team to a 3rd place national collegiate placement during his last collegiate year. This was one of the 2 overall best team accomplishments since 1990. Jaime brings extreme competitive experience with a strong focus on detail for coaching that can help anyone achieve their personal goals; whether you are trying to release stress or compete at a national level he is glad to help.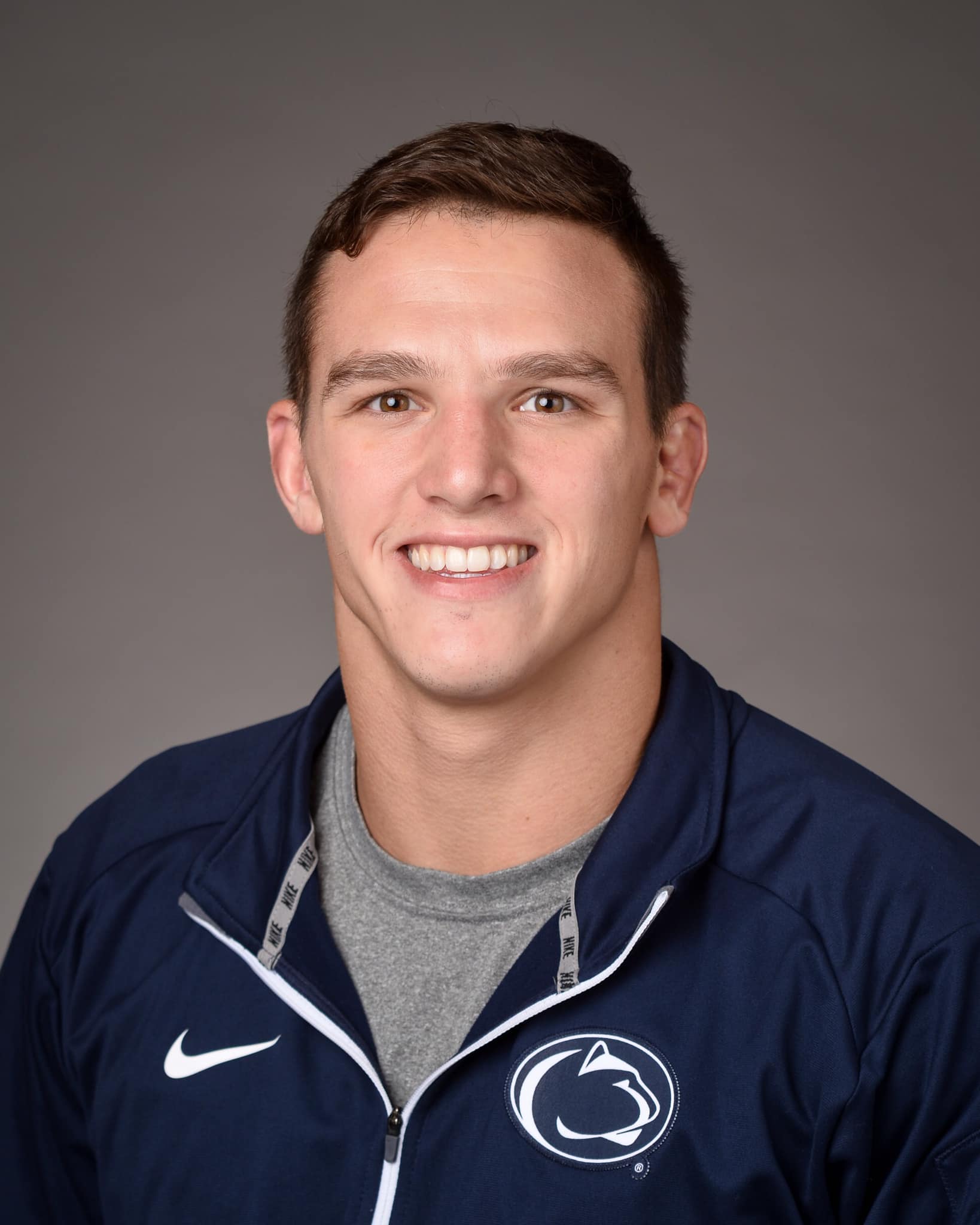 Geno Morelli
Coach


Accomplishments:
All-American (5th) at 2019 Men's Freestyle Senior Nationals (US Open)
Semifinalist at 2019 Senior Men's Freestyle World Team Trials
Starter on 2015-2017 Penn State Wrestling Team
Semifinalist at 2016 Men's Freestyle University Nationals (All-American)
Starter on University of Pittsburgh Wrestling team 2014-2015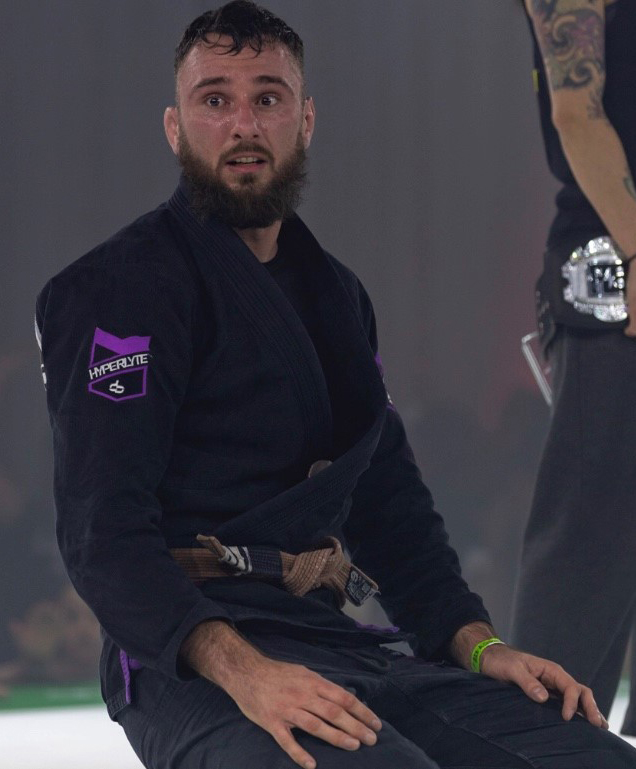 Dinko Bektic
Coach
Dinko Bektic has been training jiujitsu since 2010. Going from white belt to his current ranking of brown belt under Jeff Messina. Dinko teaches multiple classes at both the Katy and Houston locations. Currently he is the F2W pro brown belt champion. Dinko has placed multiple times at IBJJF tournaments and is a avid competitor.

Accomplishments:
2019 Pan Ams Champion
2019 American National Champion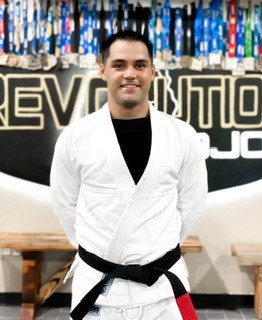 Jonathan Naranjo
Coach
Jonathan started training when he was 15 years old at Revolution Dojo under Jeff Messina at their Pinemont location. He achieved the rank of brown belt under Jeff and went on to receive his black belt from Gui and Rafa Mendes. He is constantly studying modern techniques to expand his knowledge of the sport.

Jonathan has a passion is to help others improve their lives through jiu jitsu by becoming better athletes and people.

He grew up in Houston where he achieved the rank of Eagle Scout and graduated with honors from the University of Houston. Jonathan now lives in Katy with his wife, Michelle, and daughter, Ellie.

"I'm very happy to be back home at Revolution and look forward to working with the students and coaches to help make Revolution the best gym in the world".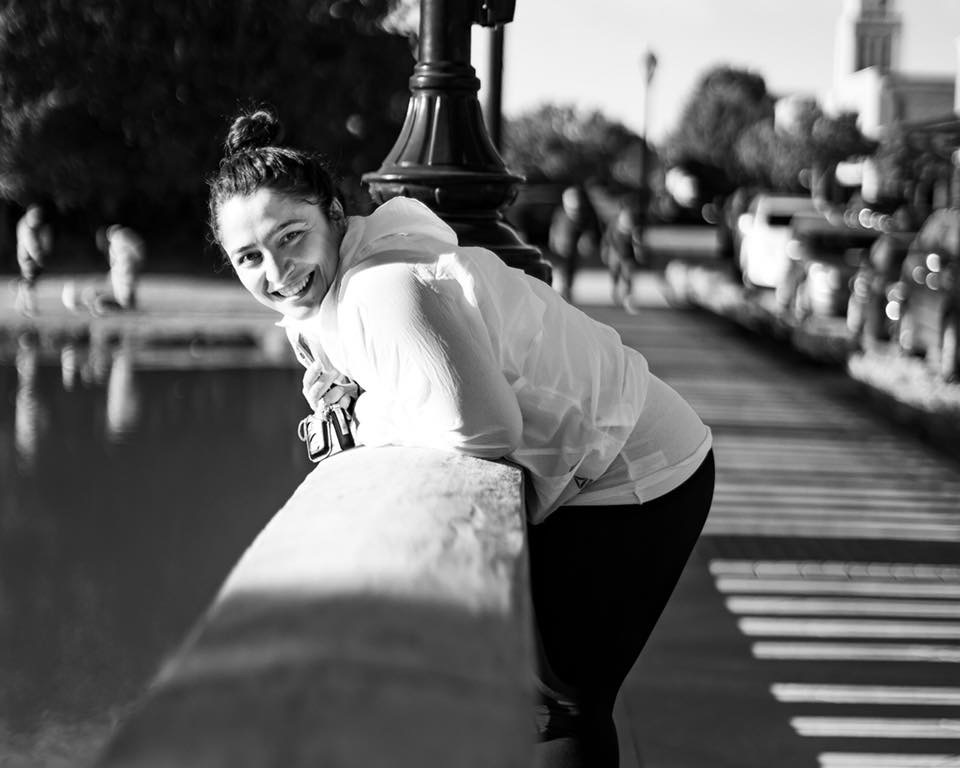 Ruzanna
Strength and Conditioning Coach
Hi, my name is Ruzanna. My passion is helping and inspiring people with fitness. I love Kettlebells, they offer dynamic, whole-body training that incorporates cardiovascular, resistance and full range-of-motion with a single workout. One of my favorites movements is the Turkish Get-up. In addition to building strength, Turkish Get-ups increase your overall body stability, awareness, balance, and coordination. It is believed that this exercise was invented by ancient wrestlers in what is now Turkey to prepare them for their grueling competitions. My sister was my inspiration for my fitness journey, she introduced me to the Kettlebell training. I got my Hardstyle Kettlebell Certification and I've helped many people to improve their lifestyle using the application of this wonderful tool. I specialize in wrestling strength conditioning, this sport is very dear to my heart. I believe learning proper technique will allow you to accomplish consistent progress and avoid injury.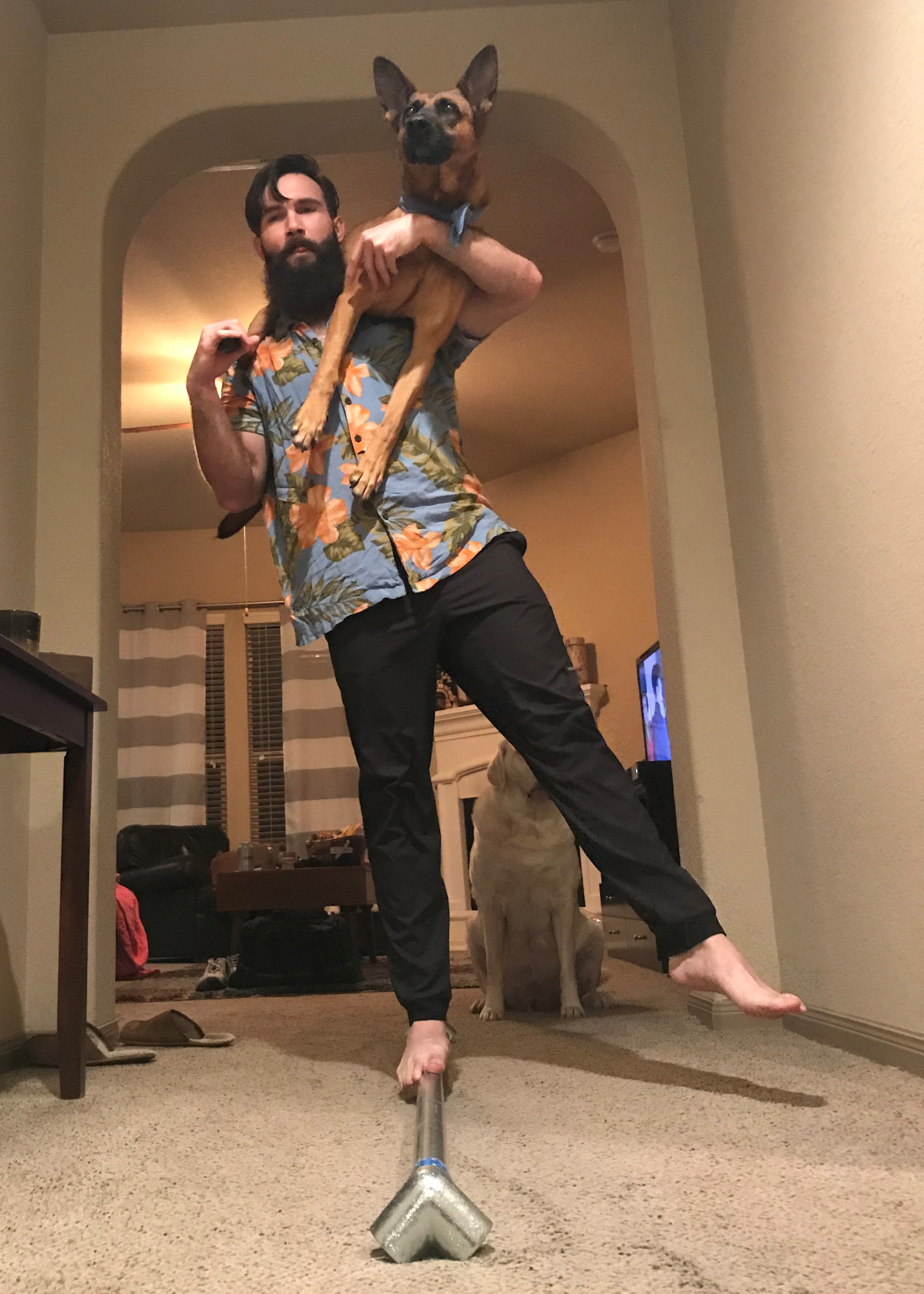 Ryan Crowe
Strength and Conditioning Coach
I have been coaching for 5+years working with both athletes (high school and collegiate) and regular everyday people ranging from novice to competitive. My passion is human movement in all forms, this translate to a training emphasis on challenging exercise that leaves the body feeling healthy and pain free ( aside from being sore). I have been fortunate in learning from other great coaches and trainers with respect to Olympic weight lifting, traditional strength and conditioning as well as kettle bell form and techniques. If you see me or my dog don't hesitate to stop and say hi.

– Certificates for crossfit lvl 1 coach and mobility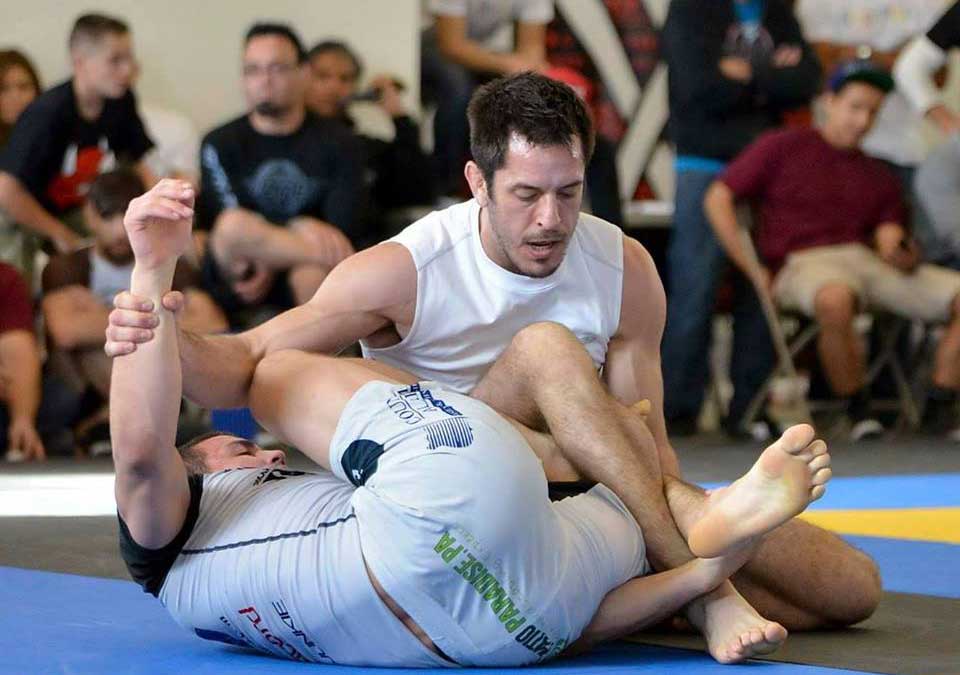 Chris "Soap Fish" Ruiz
Coach
Chris "Soap Fish" Ruiz began his jiu jitsu journey in 2004 under Dean Lister and Brandon Vera at City Boxing in San Diego, CA, where only no-gi jiu jitsu was available at the time. From 2005 to 2006, he also trained under Tyrone Glover, who introduced him to the gi. The leg lock styles of Dean and Tyrone made a huge impact on Chris, and he developed his style around leg attacks and control.

Dean awarded Chris his black belt in 2013, while simultaneously training under Jeff Glover (leading the gi program the same gym, Victory MMA). Chris got his nickname "Soap Fish" from Fabricio "Morango" Camoes (previous gi instructor at Victory) because of his elusive, hard to control style. He has also trained with many MMA fighters to help their jiu jitsu game, including Jeremy Stephens, Phil Davis, Travis Browne, Akbarh Arreola, and many others.

No-gi jiu jitsu is Chris's passion, which he displays in his teaching style. He encourages students to ask challenging questions to understand every aspect of each technique and to develop their own style based on what works best for them and what they like most.

Originally from Katy, Chris was in the Navy from 2001 to 2005 in San Diego, where he stayed until February 2018, when he moved back to Katy to start a family with his wife Carolyn.

Competition Highlights:

Intermediate 2004-2006 – Gold (5 times), Silver (1 time)
• 2005 OTM Pan Am – Gold
• 2005 NAGA – Gold
• 2006 Grapplers Quest – Gold

Advanced – Gold (5 times), Silver (1 time), Bronze (5 times)
• 2006 OTM Best of the West – Absolute Silver
• 2008 OTM US Open – Gold
• 2008 No-gi Pro Superfight – Winner (points)
• 2013 Grapplers Quest (UFC Fan Expo) – Absolute Gold (7 wins by heel hook)
• 2013 Dream Jiu Jitsu Submission Only No Time Limit – Silver (loss to Garry Tonon at ~14:30; 3 wins by heel hook)
• 2014 Grapple Bowl – Black Belt Silver
• 2016 NAGA San Diego – Silver

Chris has also dabbled in striking a few times, with wins in a Muay Thai smoker and 2 amateur and one pro MMA fight (2014 Gladiator Challenge – Win via TKO R1).

Bryan Neal
Sensei
Bryan started judo in 1986 with Karl Geis. Currently Bryan is 3rd Dan Black Belt in Judo and a Brown Belt in JiuJitsu who has trained with many Judo legends in Japan where he spend the majority 1993-94. Brian has trained under legends such as Iaso Kano, Jimmy Wooley, Tommy Digr, Kenny Paterson, Haruk Otsaka, Onosawa Sensei, Asrwa Sensei,and Tommy Riss. Bryan has been working hard on his BJJ for many years and is currently a Brown Belt. Bryan's judo is very adaptable to BJJ and he has a passion for teaching and training extends into also being one of Revo Dojo's Crossfit Kettlebell Instructors. Bryan won a tremendous amount of competitions below is a sample of some. 8x state champ 4x state collegiate champ Silver 94 national collegiate's.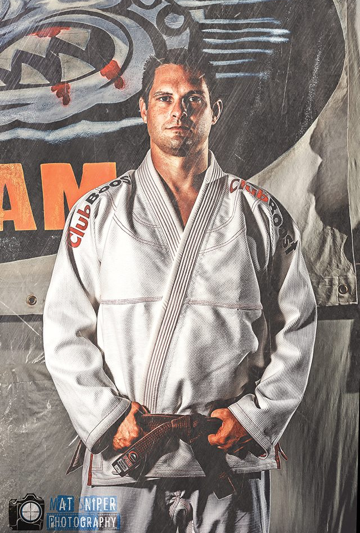 Mike Jackson
Coach
Mike is a Brown belt under Jeff Messina. Mike is an active instructor that enjoys teaching and helping to improve everyone's game. He loves breaking down techniques and showing the small details of each movement to help others excel. He teaches at the Houston location and is very passionate about each of his students. Mike has also competed in many tournaments placing in most.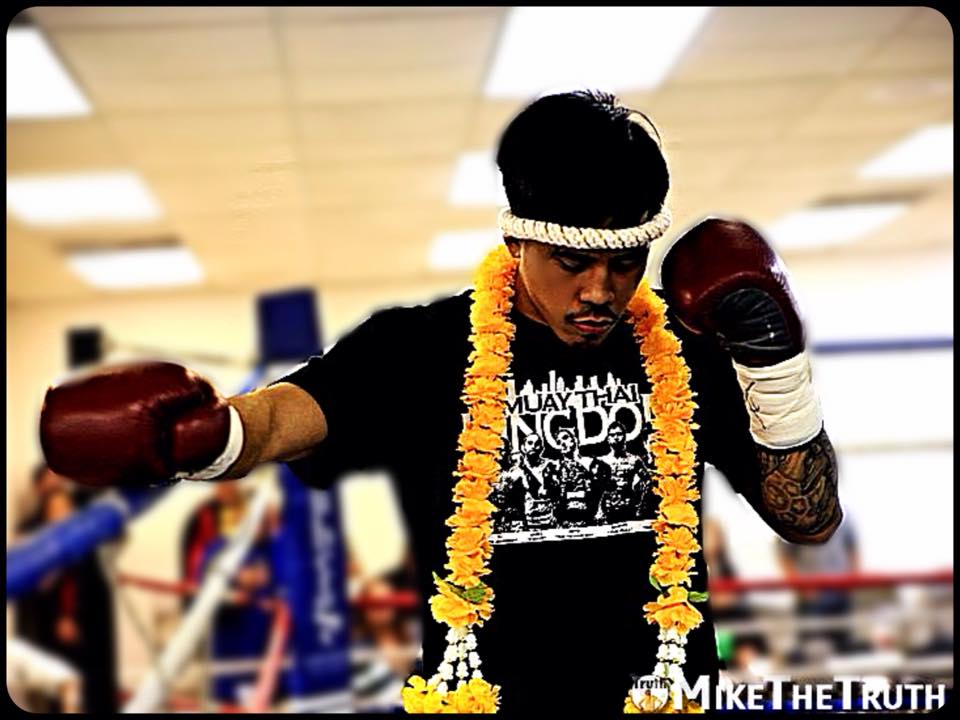 Ray Aninzo
Coach
Ray has over a decade of muay thai experience training across the US and in Germany. Ray has fought in Muay Thai Kindom, for IKF and for the title in LK1. Ray brings a dynamic style and is here to help you learn real Muay Thai whether you want to get in shape or be a champion fighter.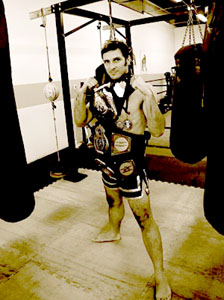 Nethaneel "The Technician" Mongonia
Coach
The Mongonia's parents were constantly traveling during the early part of their childhood, spending time in Thailand, Laos, Cambodia and Burma. Living in Thailand and traveling the world at such a young age left a huge impact in Nethaneel's life and prospective. In 2007, dealing with the lose of his father, and looking to lose some considerable weight, remembering Muay Thai and knowing he would only stick with something he enjoyed, he sought out and found a Muay Thai gym in the Houston area. After losing some weight, someone suggested he should fight, and the rest was history. Since 2007, "Nete" studied and fought directly under the supervision of the legendary two time Lumpinee stadium champion Kru Thussayu "Pong" Phumswarng. Nete is a current fighter and coach, spending time traveling the world, training and fighting, as well as learning under the Sitmonchai gym in Thailand.

Accomplishments:

USMTA National 2011 Super Middle-weight Champion
USACS 2011 Super Middle-weight Champion
TBA Muay Thai Classic national tournament 2012 Class-A Light Middle-weight Champion
TBA Muay Thai Classic national tournament 2013 silver medalist
StriKing 2013 Light Middle-weight Champion
StriKing national Tournament 2014 (Champion)
Represented the United States at the 2014 IFMA world Muay Thai Games and scoring a huge knockout at the tournament against the hosting country's representative.
WKA 2016 National tournament silver medalist
TBA Tournament of champions- 2016 Champion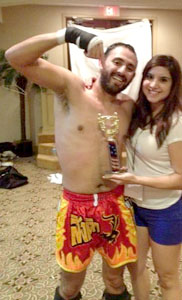 Uriel "Crazy" Figueroa
Coach
Active fighter and coach Uriel "Woody" began training Martial Arts in 2002. He began his journey training Jiu Jitsu in 2006 under Manny Galvan. Later he took up studying Muay Thai under Romelle Agra from Elite MMA. Upon receiving his instructor's blessing to train with his instructors Kru, Uriel began training with Kru pong in 2011, and since then became an integral part of the fight team. Uriel has competed and brought home wins over far more experienced opponents and former champions.

He's spent some time under Jay Matias, Stephen Richards, and making annual trips to train under Kru Aziz at Sitans in NYC. Uriel Figueroa brings a wealth of knowledge and a gifted intelligent approach to training and competing.

Accomplishments as of Dec2014:
USMTA 2011 North American tournament silver medalist.
TBA MTC 2014 Bronze medal.
Record as of 12/30/2014: 6-3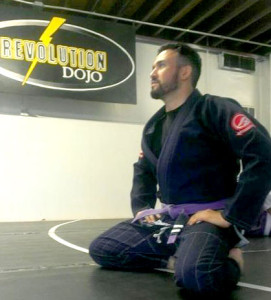 Eric Lazo
Coach
Eric Lazo has been training Brazilian Jiu Jitsu since 2006 shortly after serving 7 years in the Marine Corps and Army. He was a co-instructor of Carlson Gracie Team Spaceland under Greg Shaskan until relocating back to Houston where he found a new home at Revolution Dojo under Jeff Messina. He received his purple belt in December of 2011. Eric is an active competitor for BJJ Revolution Team. He is one of the forces behind our continually growing "Breakfast Club" in Houston and takes pride in demonstrating his technique and taking his students to the next level with every class.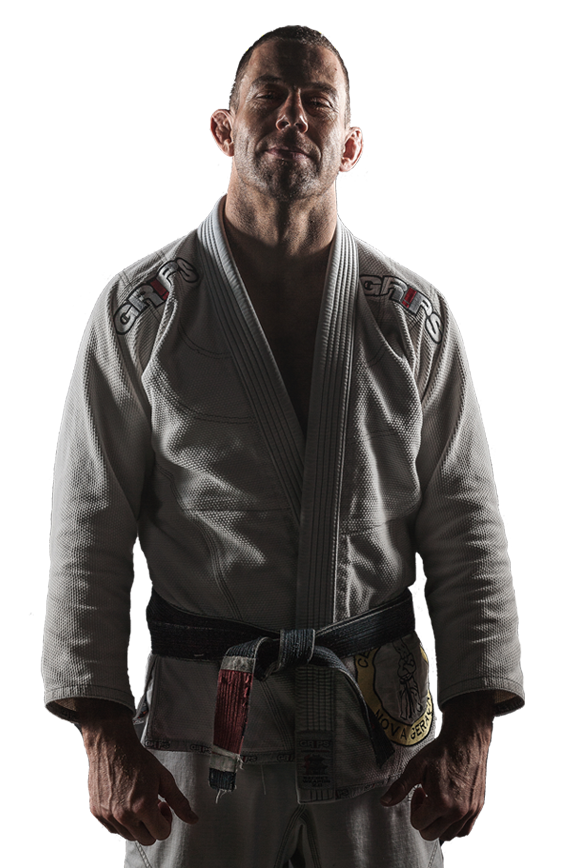 Contact Us
We are sure that training will affect your life in a positive way. So why wait?