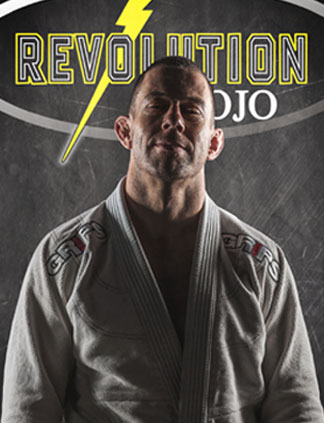 Jeff Messina
Professor / Owner
Jeff Messina started his training in December of 1997 with Saul Soliz. Saul was at the forefront of training mma champions under grueling conditions.   The early days with Saul were tough and memorable. Jeff has had the opportunity to train with such fighters as Tim Credeur, Tito Ortiz, Rico Rodriguez, Yves Edwards, Kevin Randleman, Coleman and Kerr in order to prepare them for UFC and Pride. Jeff became more passionate about Brazilian Jiu Jitsu after traveling to Rio de Janeiro of 02 to train with Fransico Albuquerque (Toco) and the students at Nova Geracao (Cyborg, Pulga, Mangabeira, Tim Maia,etc). Jeff soon met Rodrigo Medeiros, a Carlson Gracie 5th Degree Blackbelt, whom he eventually earned his black belt under in 2008 after winning the nationals in Los Angeles. Jeff is currently a 3rd degree black belt Under Rodrigo Medeiros and Judo Black belt under Jaime Lazcano. Jeff continunously travels,trains and competes as a means to constantly educate himself as a fighter and Professor.  Having trained in all the functional styles, Jeff is a well rounded fighter but feels BJJ is the most effective martial art as well as lifestyle and culture. Jeff is a graduate of University of Houston and resides in Katy with his sons Noah, and  Adrian and wife Veronica.  Jeff also proudly serves his country and state as a member of the Texas Army National Guard. Jeff wishes to share what Brazilian Jiu Jitsu has done in his own life and what it will do for everyone to improve every aspect of life no matter age or gender.

Jeff is a third degree black belt certified by the IBJJF (having gone through a criminal background check, CPR certifications and IBJJF rules meetings).

1999 Battle at the Beach Vale Tudo - Gold Light Heavyweight
2001 Houston Submission Challenge - Gold Heavy Weight GI / Silver Heavy Weight No-Gi
2003 Carlos Machado Winter Wars - Bronze Blue Belt
2003 Smack Down in H-Town - Gold Middle Weight  No-Gi
2003 Carlos Machado BJJ Open - Gold Blue Belt
2003 Battle of H-Town - Gold Advance Middle Weight
2003 World Championships in Rio "Mudials 2003" Competitor
2003 Texas Shoot Out – Gold Gi Middle Weight/ Bronze Open Division No-Gi
2004 Carlos Machado Winter Wars – Silver Purple Belt
2005 Texas International Grappling Festival - Gold Gi Cruiser Weight/ Advanced/Purple/Brown/Black Division
2006 Carlos Machado Winter Wars – Bronze Purple Belt Heavyweight
2006 Pan American - Competitor Purple Belt
2006 Fight Fest Corpus Christi(Pro MMA) Won via Rear Naked Choke 1:55 R 1
2006 Mundial Competitor Brown Belt
2007 Carlson Gracie Open 2 - Silver Open Weight Class 
2008 Pan Americans – Silver Brown Belt Medium Heavy
2008 Brown Belt Absolute National IBJJF Champion
2009 NIGHT OF CHAMPIONS(MMA) Win via Triangle
2010 GFA (Global Fighting Alliance MMA) Win via Armbar
2010 Pan Americans –  Black Belt Bronze
2010 Grapplers Quest – Gold
2010 US Nationals – Bronze Absolute Class
2010 Battle of HTown – Black Belt Superfight Champion
2010 No Gi World Championships – Gold Black Belt Master
2011 IBJJF Dallas Open – Bronze Medal Masters
2011 IBJJF Dallas Open – Silver Absolute Black Belt Masters
2011 Alamo Judo Classic – Double Gold Black Belt Master and Adult
2012 IBJJF Dallas Open - Silver
2013 IBJJF Houston Open – Silver
2013 Fort Sill Army Combative – Middle Weight Champion
2013 IBJJF American Nationals – Gold
2013 IBJJF Miami Open – Silver Black Belt Absolute Division
2014 IBJJF Dallas Open - Silver Medal
2014 Naga-  Black Belt Champion
2014 IBJFF Boston Open – Double Gold
2015 IBJJF Houston OPEN Silver Medal Absolute (Close Out for Gold)
2015 IBJJF Austin Open Gold Medal
2015 IBJJF Dallas Open Gold Medal Black Belt Medium
2016 IBJJF PAN AM Bronze Medal 2016 Houston Open Judo Black Belt Masters Champion
2017 IBJJF San Jose Middle Heavy Gold Medal
2017 IBJJF Mexico City Double Gold Open Black Belt
2017 IBJJF Rome Open Gold
2019 IBJJF Charlotte Open Middle Heavy Gold Medal
2019 IBJJF Nashville Open Silver Medal
2020 Submission Hunter Pro 58 Superfight Champ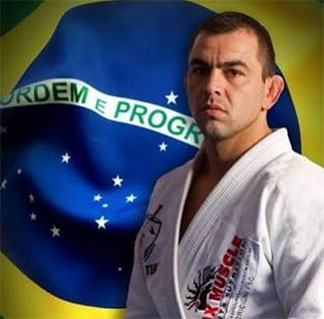 Alexandro Ceconi
BJJ Professor
Alex is a 3rd degree black belt world champion from South Brazil. Alex has competed against and beaten the best of the best. Below are a few of his accompliments at adult black belt.

2x IBJJF Champion of the World
2010 Abu Dhabi Champion Heavyweight
2016 IBJJF Champion Super Heavy
2009 3rd Place Worlds IBJJF Heavyweight
2011 3rd Place Open Class IBJJF
2x Brazilian National Champion
2013 3rd Place Brazilian National
2nd Place PAN Americans 2016
3rd Place European IBJJF 2016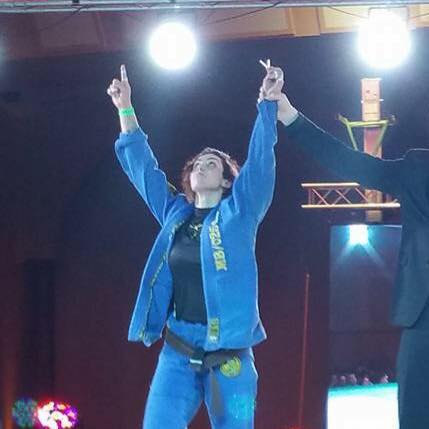 Veronica Mota
Professor
Veronica Mota has been training BJJ since 2009. Veronica received her Black Belt from Jeff Messina in 2017. She is an active competitor and also teaches the Women's BJJ and Self Defense class at Revolution. Veronica also practices Judo and incorporates Judo techniques in her class. "I'm excited to help others reach their goals!"
2018 Houston Open Black Belt - Gold
2019 Master Worlds Black Belt - Silver
2011 Judo Alamo Classic – Silver
2012 Pan Ams – Bronze blue belt
2013  Abu Dhabi pro trials –  Bronze purple belt
2013  Dallas Open - Gold purple belt
2013 American Nationals - Gold purple belt
2013 Miami Open – Gold purple Belt
2014 Boston Open – Double Silver purple belt
2014 World Championship – Bronze purple belt
2015 IBJJF Houson Open Gold Purple belt
2015 IBJJF Master World Champion double gold brown belt
2016 IBJJF San Antonio Gold
2016 IBJJF IBJJF Dallas Gold
2016 Houston Open Judo tournament Gold
2017 F.T.W superfight brown belt champion
2017 IBJJF San Jose Gold brown belt
2017 Gold Absolute IBJJF Mexico City Open Brown Belt
2017 IBJJF Rome Open Gold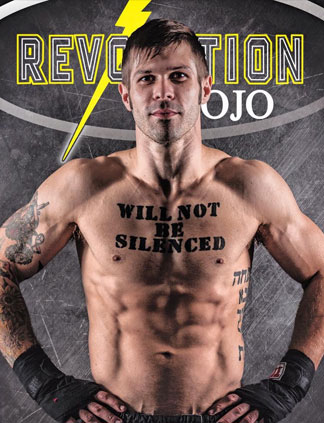 "Sammy The Bull" Mongonia
Coach
Samuel "Sammy the Bull" Mongonia is an active fighter and Coach. He trained and fought under two time Lumpinee stadium champion Kru Thussayu "Pong" Phumswarng, until taking a year to traveling abroad, spending time training in Thailand, Uganda, and Cambodia. Samuel Mongonia is often considered the work horse of the group; he brings an integral work ethic that is second to none.

Accomplishments:
2014 Legacy FC Muay Thai Champion
Muay Thai Kingdom welterweight champion
TBA Muay Thai Classic 2013 Men's welterweight silver medalist
TBA Muay Thai Classic 2014 Men's welterweight Champion
StriKing 2014 Men's welterweight Champion
Represented the United States at the 2014 and 2015 IFMA world Muay Thai Games
TBA 2015 welterweight silver medalist
2015 welterweight USMTO Champion
2016 welterweight WAKO Cal Champion
2016 LBTM Mayan cup welterweight Champion
2016 welterweight USMTO Champion
2016 Walterweight WKA champion
TBA Muay Thai Classic 2016 Men's welterweight Champion
Record 31-6
Fight weight 140-147
Height 5"8d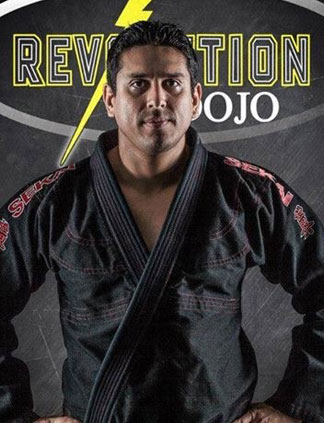 Jaime Lazcano
Sensei
Jaime has been practicing different martial arts throughout his life, with his true passion being judo. As an athlete he has trained with World Champions and Olympians and currently holds the rank of Sandan (third degree black belt) under the renowned national collegiate coach Bob Perez (Texas A&M) and a black belt in BJJ under Jeff Messina. During his competitive years, coach Jaime, competed and placed in numerous tournaments fighting hundreds of matches winning numerous times the Texas State Championships and Collegiate State Championships. As a leader/coach he was the Team Captain for the Texas A&M Judo team heading the team to a 3rd place national collegiate placement during his last collegiate year. This was one of the 2 overall best team accomplishments since 1990. Jaime brings extreme competitive experience with a strong focus on detail for coaching that can help anyone achieve their personal goals; whether you are trying to release stress or compete at a national level he is glad to help.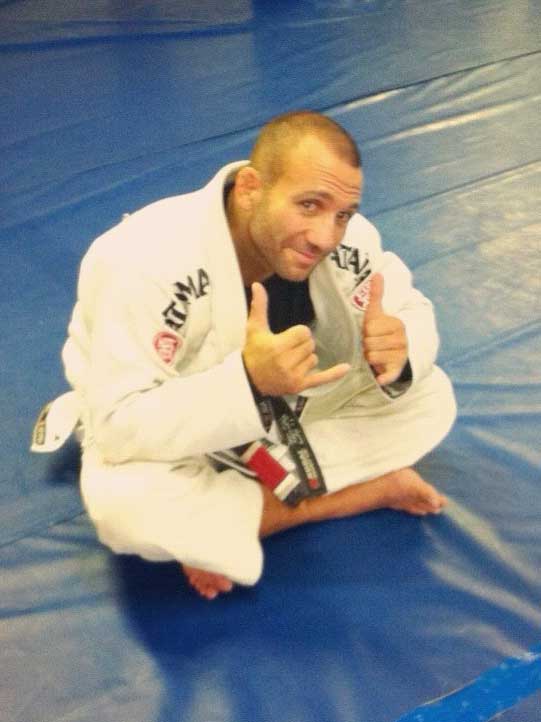 Dominick Nusdeu
Coach
MotionMechanix, MMX Exercise Education Academy, & MMX Training Systems Founder Dominick Nusdeu, studied Exercise Science with Minors in Nutrition and Public Health from SCSU. He holds the distinction of Muscle System Specialist, Resistance Training Specialist , ACE Orthopedic Exercise Specilist, as well formally being one of only 14 Instructors of Muscle Activation Techniques worldwide and was one of only 85 Master Level Muscle Activation Techniques Specialists in The World. He has been an Instructor for The National Personal Training Institute in San Diego, & Director in Cleveland Ohio where he trained trainers to be trainers. There he taught all the essential knowledge that is required to be a top exercise professional...From physics, to biomechanics, to exercise mechanics, anatomy, physiology, neuroscience, exercise prescription, assessment, nutrition, & business development. He has been certified as a Personal Trainer for over 20 years. He has taught his highly successful course, Decision Making 101 "From the table to the floor" to Trainers from all over the world. Dominick has appeared on ESPN radio as well as written several articles about exercise mechanics. Dominick is a third degree Carlson Gracie Brazilian Jiu-Jitsu Blackbelt under Professor Fabio Araujo training since 99'. He is a 15x North American Grappling Association (NAGA) Champion, 2x A.G.C. Team Tournament Champion, and 2x Grapplers Quest Champion. Dominick teaches Gi Fundamentals M/T @6am in Katy, a Joint Mobility, Strength, & Conditioning class every Th @11am, & a No Gi class every T@11am. He is available for private JiuJitsu lessons, or Muscular System Health work.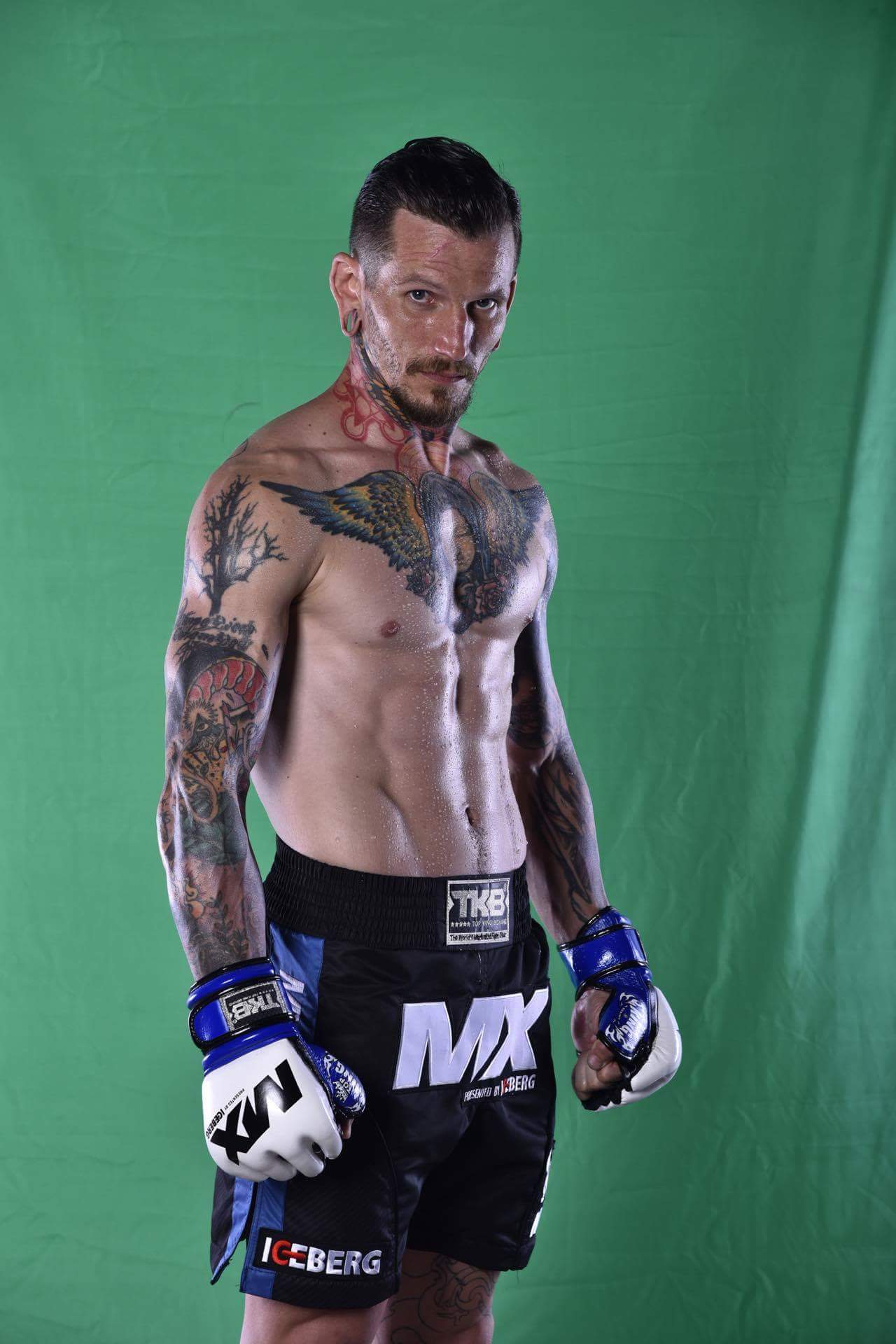 Gregory Sanzo
Muay Thai Coach
"Sanzo" is a life long athlete with a varying background in martial arts that eventually led him to his passion for the Art of the 8 Limbs. After beginning his Muay Thai journey with Revolution in 2013, Sanzo spent one year fighting state side before making the move to Thailand to compete at the highest levels. Logging the majority of his time at the world renowned Petchyindee Academy in Bangkok as a fighter and strength coach, Sanzo has trained under, cornered, and learned the art from legendary fighters, current world champions, and some of the best trainers in the business. At the pinnacle of his career, Sanzo was ranked 13th in the world in his weight class by the WBC. After 34 fights that span multiple stadiums and televised promotions in Thailand and other countries, Sanzo has made the transition to helping build the sport of Muay Thai by sharing his experience and knowledge. He has a profound understanding of the nuances of the sport, details of technique, scoring, strategy, and the practical application of the most effective striking system in the world of Martial Arts.

Knowledge and Experience gained from:

Petchyindee Academy - Bangkok, Thailand
Main Trainer
Kru "Oud" Chom Soongnok
Trainer of many current legends including Yodsanklai (pre Fairtex), Sam-A, Petchmorokot and Nong-o
Trainer of current UFC womens champion Zhang Weili

Training Partners

Petchmorokot, Nong-O, Sam-A, Yodtuantong, Sorgraw
Sitmonchai Gym - Kanchanuburi Thailand
AKA Thailand - Phuket Thailand
Chuwatana Gym - Bangkok, Thailand
Training Partners
• Jomthong Chuwatana
Kaewpitak Gym - Phuket, Thailand
Sityodtong - Pattaya, Thailand
MTA USA
Paulo Tocha
Main Street Boxing and Muay Thai
Bob Perez

Fight Resume

Thailand Stadiums and televised promotions: Lumpinee Stadium, Bangla Stadium, Sanamyen Stadium, MBK Fight Night, Max Muay Thai, MX Muay Xtreme
US: Glory Kickboxing, TBA, Legacy Kickboxing, WCK, Muay Thai Kingdom, The Warriors Cup
USA Muay Thai Team: Chongju World Martial Arts Masterships, Chongju S. Korea- Silver Medal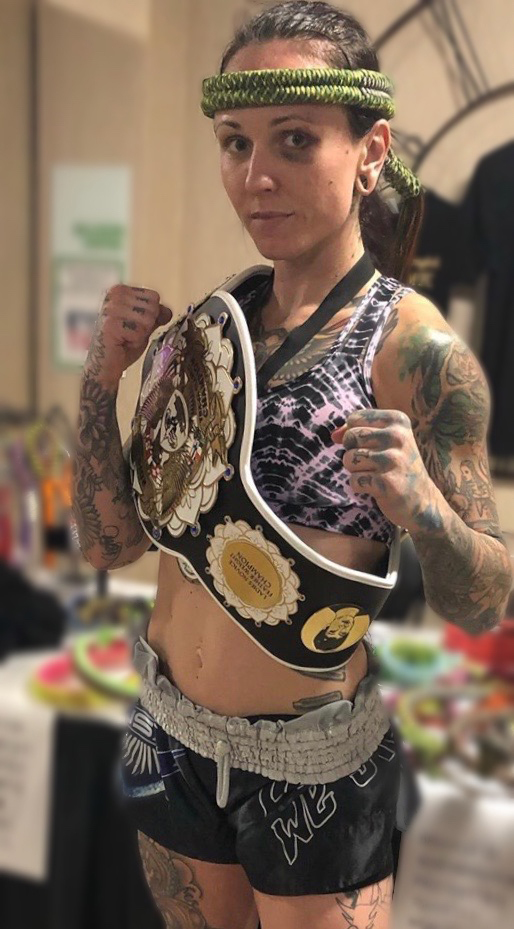 Astacia Vormelker
Kids Muay Thai Coach
After serving in the Army, I found a new home in Martial Arts. Muay Thai became a part of my daily routine. I became so passionate with the sport that I began fighting competitively and coaching kids. Being able to share my knowledge and love for Muay Thai is truly rewarding for me personally. I may have lost my first 3 fights, but that didn't discourage me from getting back into the ring, holding a record now of 3-3. My most recent accomplishment was becoming the Ladies FeatherWeight Champion at the TBA Muay Thai World Expo 2019. And I'm not done yet!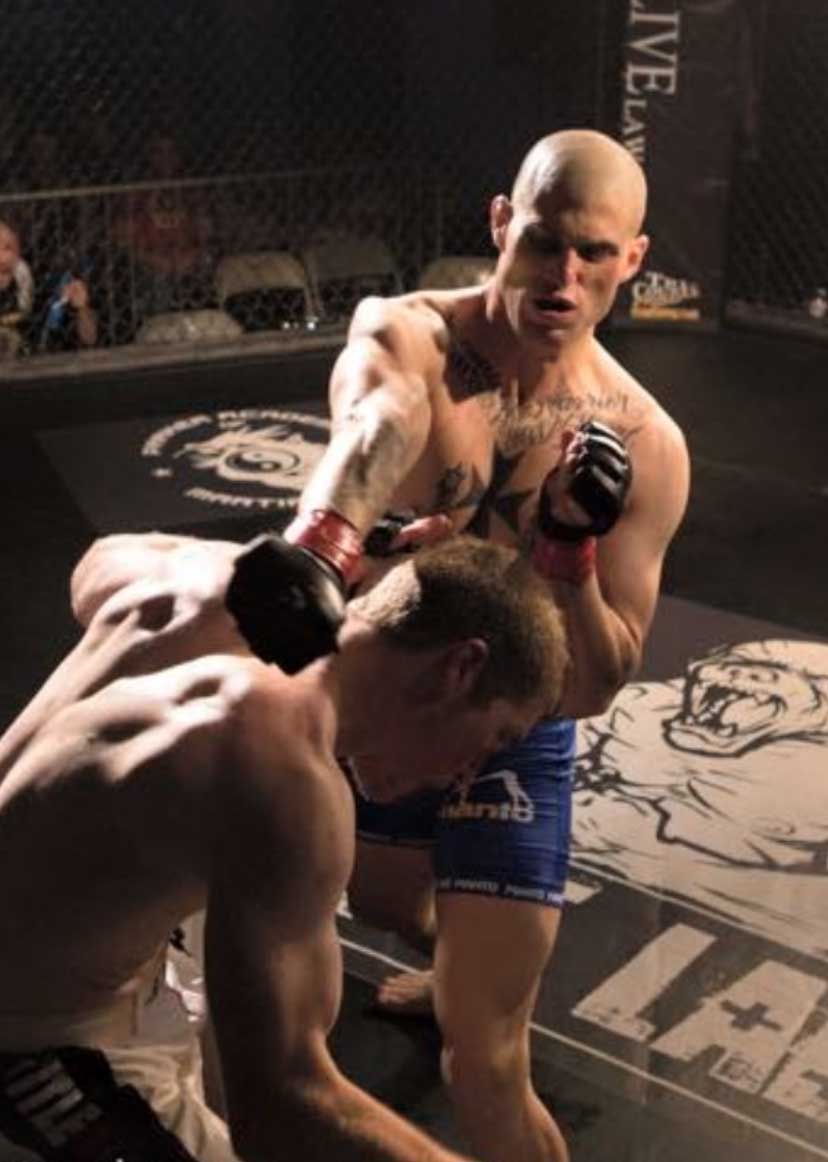 Joshua Devereux
MMA Coach
Joshua Devereux developed a unique passion for MMA in 2005 at the age of 18. He met Professor Jeff Messina a short time later and has been with him ever since. Josh formed a distinctive toughness while training in the setting of the original Revolution Dojo. What is now known as "The Pinemont Days" Josh worked with Jeff Messina and former UFC Champion Yves Edwards at the original location and many other great fighters and coaches. Josh first fought in "Lone Star Beatdown" in 2007, (Now Legacy Fighting Championships) and made an impressive showing in the Texas circuit at that time. He has also fought in "Fight Lab MMA," an east coast MMA promotion. Josh has an unprecedented passion for communicating concepts and principles of martial arts and particularly MMA fighting. Through a plethora of experiences that pertain to fighting, Josh has developed an individualistic teaching style, knowing that all people learn and grasp techniques differently. Josh takes great pride in articulating the multiple facets of fighting to students. He has an exceptional and progressive communication style that is advantageous to any students learning progression, regardless of their current level. Josh is also a combat veteran of the Army. He was an Airborne Infantrymen in the prestigious 82nd Airborne Division. He also experienced combat during his deployment to Afghanistan in 2012, which he credits to making him a better teacher and fighter. Josh was chosen from his regiment while in the Army to be a Modern Army Combatives Instructor (MACP). While a MACP instructor, he regularly worked and trained with Greg Thompson, the founder and teacher of (SOCP) Special Operations Combatives Program and former IFL Pro fighter Jason Palacious. During this time Josh personally taught countless numbers of soldiers MMA and BJJ with a defensive tactics focus. Josh is also a former Police Officer with the Houston Police Department (HPD). One of his body camera videos is used as a training video tool at the Houston Police Academy when he had to detain a violent burglary suspect. Josh has a remarkable passion for helping others grow and achieve their goals and pushing them past their limits through the medium of MMA. He also a father to three wonderful children and is now fully focused on teaching, training, and coaching the MMA program at Revolution.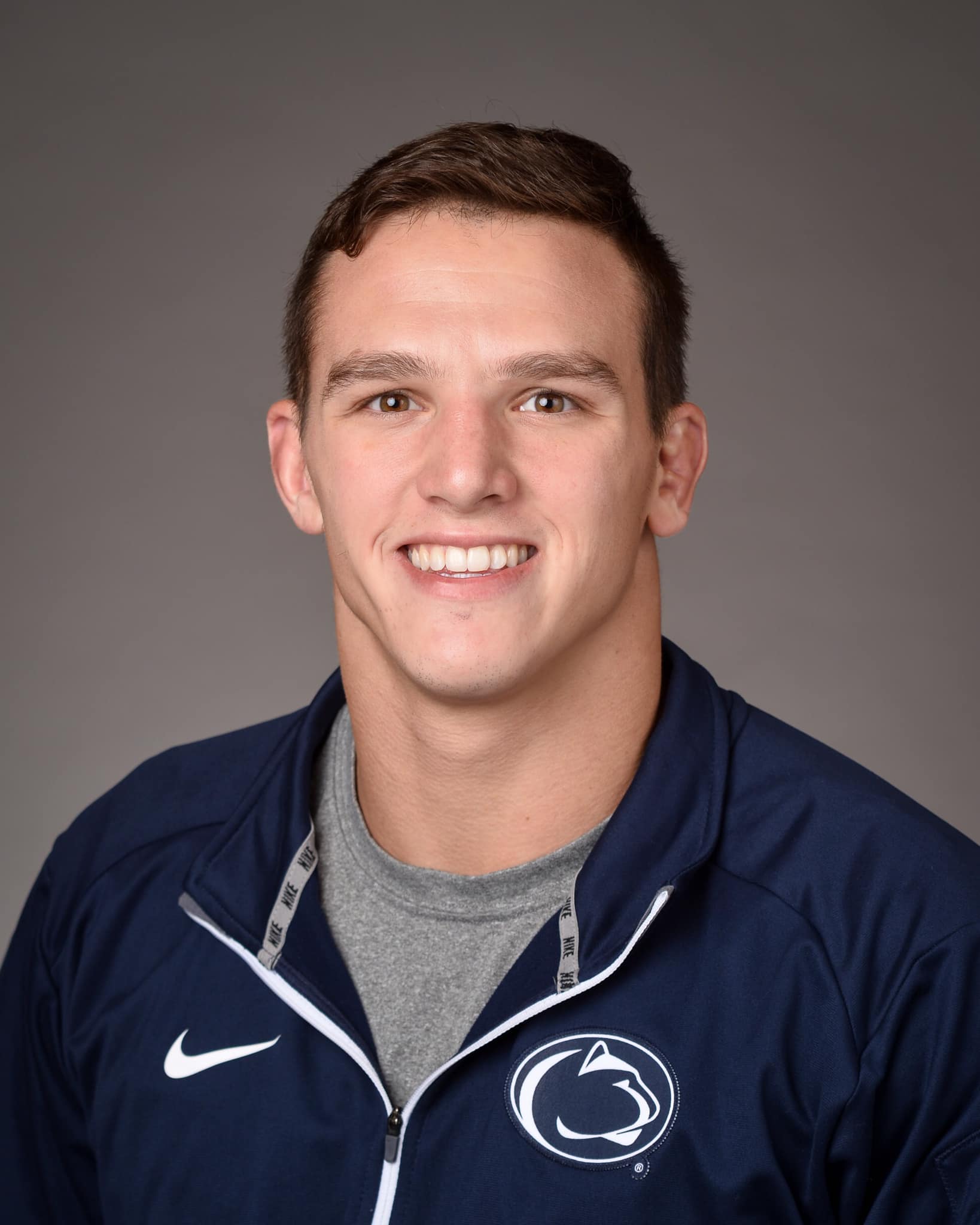 Geno Morelli
Wrestling Coach


Accomplishments:
All-American (5th) at 2019 Men's Freestyle Senior Nationals (US Open)
Semifinalist at 2019 Senior Men's Freestyle World Team Trials
Starter on 2015-2017 Penn State Wrestling Team
Semifinalist at 2016 Men's Freestyle University Nationals (All-American)
Starter on University of Pittsburgh Wrestling team 2014-2015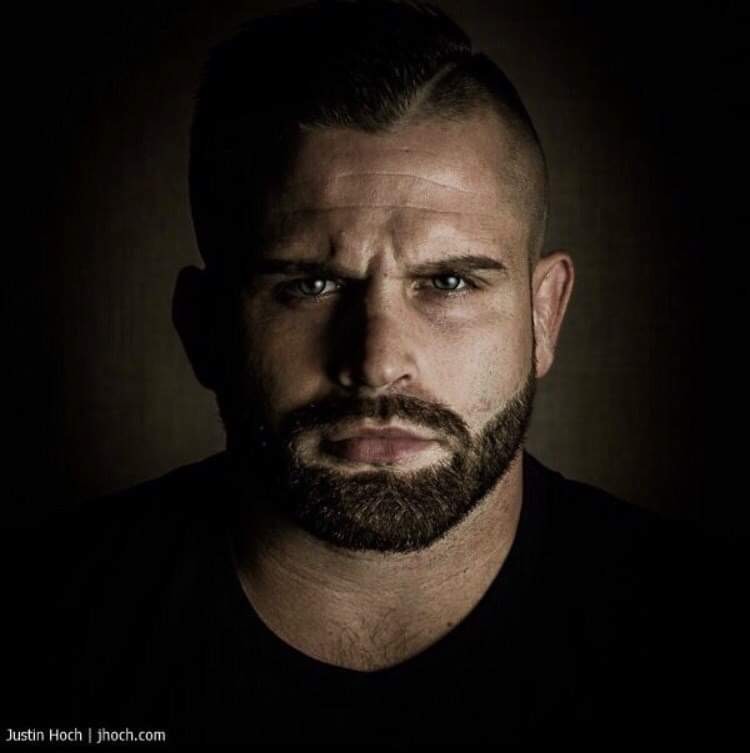 Mindset Mike
Wrestling Coach


Accomplishments:
Served 7 years in the FBI; Certified Crisis Negotiator; D1 Wrestler
Mindset coach to many top athletes, teams and UFC fighters
Featured speaker at 100+ coaches clinics, schools, clubs and Universities
Head Wrestling Coach at W4R Training Center in Houston, TX
Coached 80 state placers, 40+ All Americans and 9 National Champions since 2013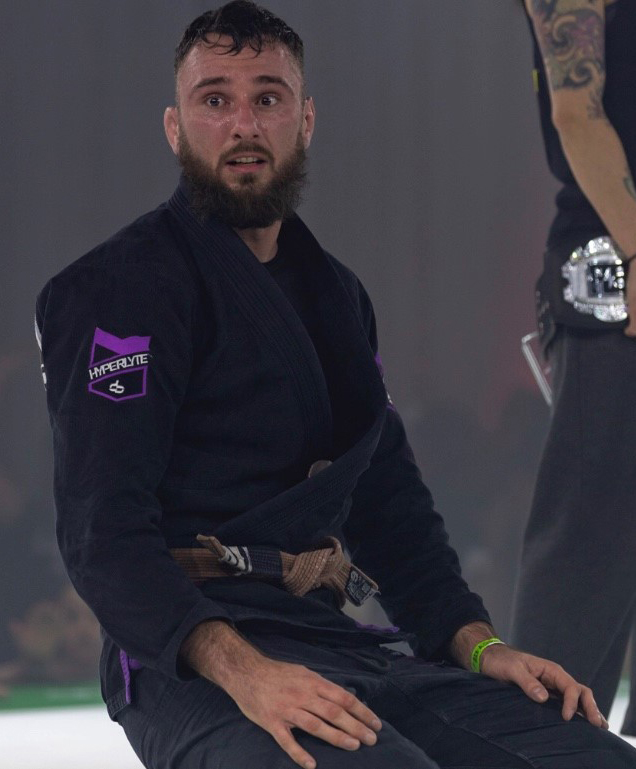 Dinko Bektic
Professor
Dinko Bektic has been training jiujitsu since 2010. Going from white belt to his current ranking of brown belt under Jeff Messina. Dinko teaches multiple classes at both the Katy and Houston locations. Currently he is the F2W pro brown belt champion. Dinko has placed multiple times at IBJJF tournaments and is a avid competitor.

Accomplishments:
2019 Pan Ams Champion
2019 American National Champion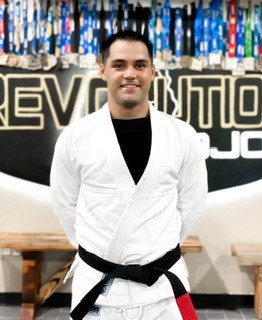 Jonathan Naranjo
Professor
Jonathan started training when he was 15 years old at Revolution Dojo under Jeff Messina at their Pinemont location. He achieved the rank of brown belt under Jeff and went on to receive his black belt from Gui and Rafa Mendes. He is constantly studying modern techniques to expand his knowledge of the sport.

Jonathan has a passion is to help others improve their lives through jiu jitsu by becoming better athletes and people.

He grew up in Houston where he achieved the rank of Eagle Scout and graduated with honors from the University of Houston. Jonathan now lives in Katy with his wife, Michelle, and daughter, Ellie.

"I'm very happy to be back home at Revolution and look forward to working with the students and coaches to help make Revolution the best gym in the world".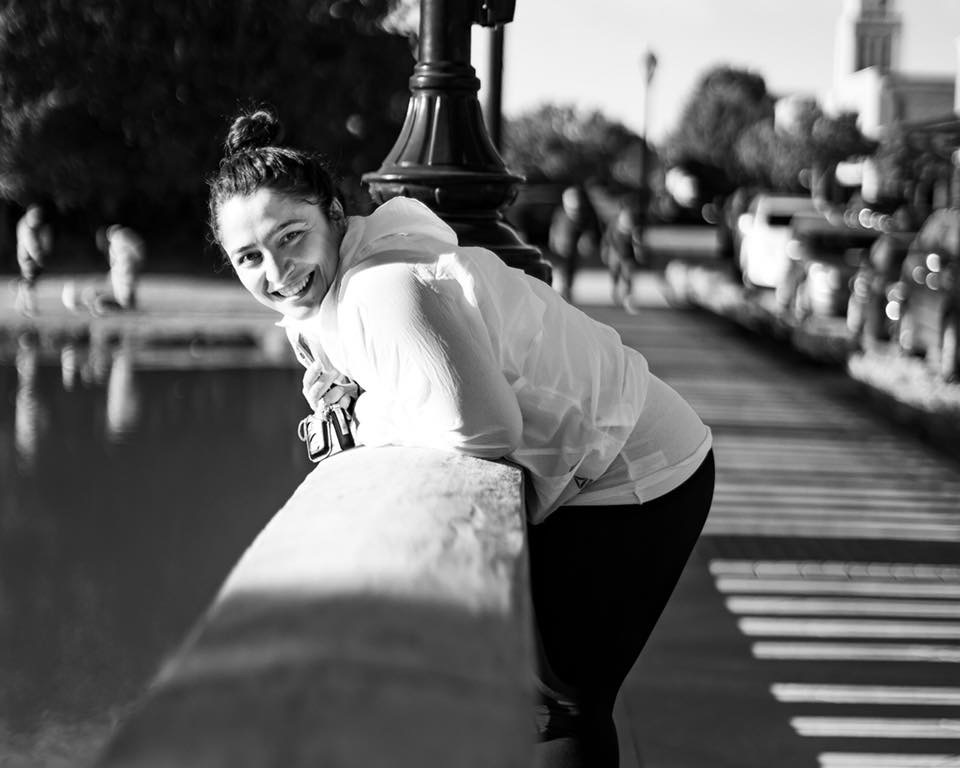 Ruzanna
Strength and Conditioning Coach
Hi, my name is Ruzanna. My passion is helping and inspiring people with fitness. I love Kettlebells, they offer dynamic, whole-body training that incorporates cardiovascular, resistance and full range-of-motion with a single workout. One of my favorites movements is the Turkish Get-up. In addition to building strength, Turkish Get-ups increase your overall body stability, awareness, balance, and coordination. It is believed that this exercise was invented by ancient wrestlers in what is now Turkey to prepare them for their grueling competitions. My sister was my inspiration for my fitness journey, she introduced me to the Kettlebell training. I got my Hardstyle Kettlebell Certification and I've helped many people to improve their lifestyle using the application of this wonderful tool. I specialize in wrestling strength conditioning, this sport is very dear to my heart. I believe learning proper technique will allow you to accomplish consistent progress and avoid injury.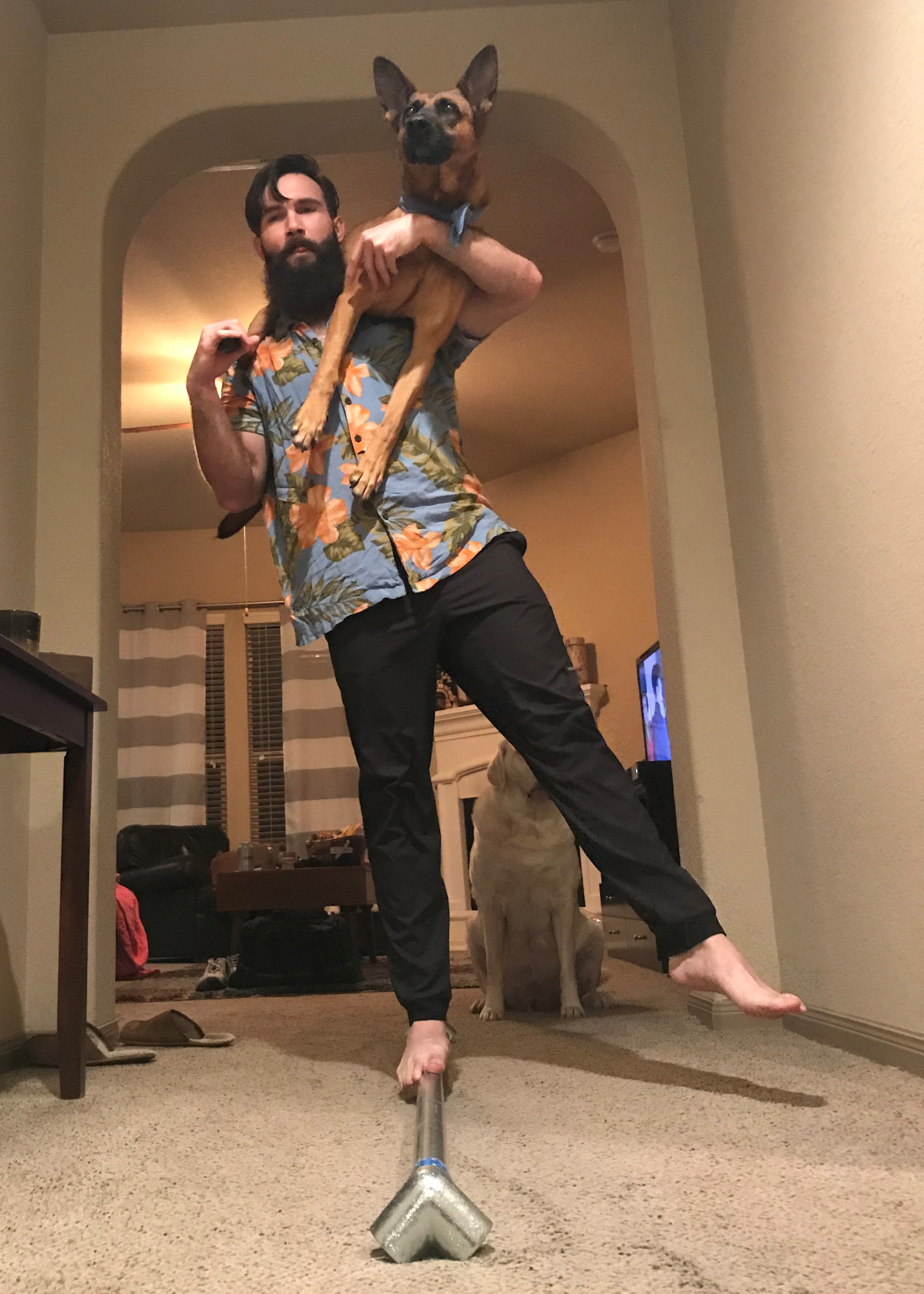 Ryan Crowe
Strength and Conditioning Coach
I have been coaching for 5+years working with both athletes (high school and collegiate) and regular everyday people ranging from novice to competitive. My passion is human movement in all forms, this translate to a training emphasis on challenging exercise that leaves the body feeling healthy and pain free ( aside from being sore). I have been fortunate in learning from other great coaches and trainers with respect to Olympic weight lifting, traditional strength and conditioning as well as kettle bell form and techniques. If you see me or my dog don't hesitate to stop and say hi.

– Certificates for crossfit lvl 1 coach and mobility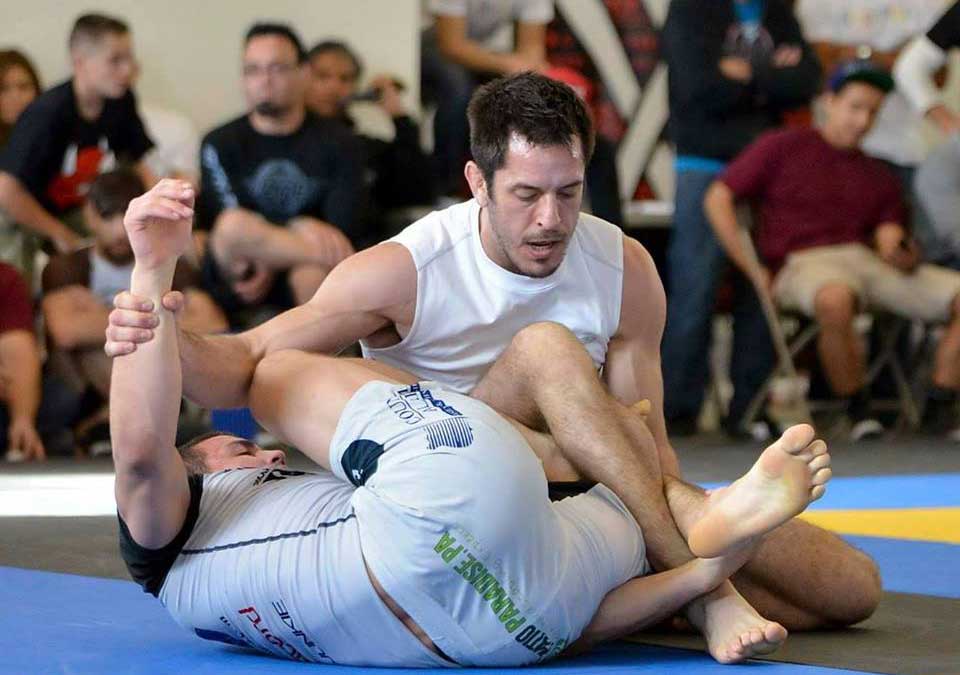 Chris "Soap Fish" Ruiz
Coach
Chris "Soap Fish" Ruiz began his jiu jitsu journey in 2004 under Dean Lister and Brandon Vera at City Boxing in San Diego, CA, where only no-gi jiu jitsu was available at the time. From 2005 to 2006, he also trained under Tyrone Glover, who introduced him to the gi. The leg lock styles of Dean and Tyrone made a huge impact on Chris, and he developed his style around leg attacks and control.

Dean awarded Chris his black belt in 2013, while simultaneously training under Jeff Glover (leading the gi program the same gym, Victory MMA). Chris got his nickname "Soap Fish" from Fabricio "Morango" Camoes (previous gi instructor at Victory) because of his elusive, hard to control style. He has also trained with many MMA fighters to help their jiu jitsu game, including Jeremy Stephens, Phil Davis, Travis Browne, Akbarh Arreola, and many others.

No-gi jiu jitsu is Chris's passion, which he displays in his teaching style. He encourages students to ask challenging questions to understand every aspect of each technique and to develop their own style based on what works best for them and what they like most.

Originally from Katy, Chris was in the Navy from 2001 to 2005 in San Diego, where he stayed until February 2018, when he moved back to Katy to start a family with his wife Carolyn.

Competition Highlights:

Intermediate 2004-2006 – Gold (5 times), Silver (1 time)
• 2005 OTM Pan Am – Gold
• 2005 NAGA – Gold
• 2006 Grapplers Quest – Gold

Advanced – Gold (5 times), Silver (1 time), Bronze (5 times)
• 2006 OTM Best of the West – Absolute Silver
• 2008 OTM US Open – Gold
• 2008 No-gi Pro Superfight – Winner (points)
• 2013 Grapplers Quest (UFC Fan Expo) – Absolute Gold (7 wins by heel hook)
• 2013 Dream Jiu Jitsu Submission Only No Time Limit – Silver (loss to Garry Tonon at ~14:30; 3 wins by heel hook)
• 2014 Grapple Bowl – Black Belt Silver
• 2016 NAGA San Diego – Silver

Chris has also dabbled in striking a few times, with wins in a Muay Thai smoker and 2 amateur and one pro MMA fight (2014 Gladiator Challenge – Win via TKO R1).

Bryan Neal
Sensei
Bryan started judo in 1986 with Karl Geis. Currently Bryan is 3rd Dan Black Belt in Judo and a Brown Belt in JiuJitsu who has trained with many Judo legends in Japan where he spend the majority 1993-94. Brian has trained under legends such as Iaso Kano, Jimmy Wooley, Tommy Digr, Kenny Paterson, Haruk Otsaka, Onosawa Sensei, Asrwa Sensei,and Tommy Riss. Bryan has been working hard on his BJJ for many years and is currently a Brown Belt. Bryan's judo is very adaptable to BJJ and he has a passion for teaching and training extends into also being one of Revo Dojo's Crossfit Kettlebell Instructors. Bryan won a tremendous amount of competitions below is a sample of some. 8x state champ 4x state collegiate champ Silver 94 national collegiate's.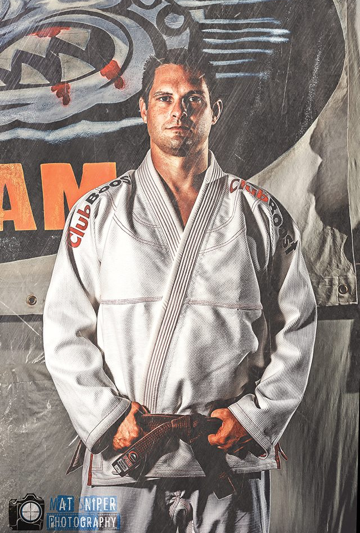 Mike Jackson
Coach
Mike is a Brown belt under Jeff Messina. Mike is an active instructor that enjoys teaching and helping to improve everyone's game. He loves breaking down techniques and showing the small details of each movement to help others excel. He teaches at the Houston location and is very passionate about each of his students. Mike has also competed in many tournaments placing in most.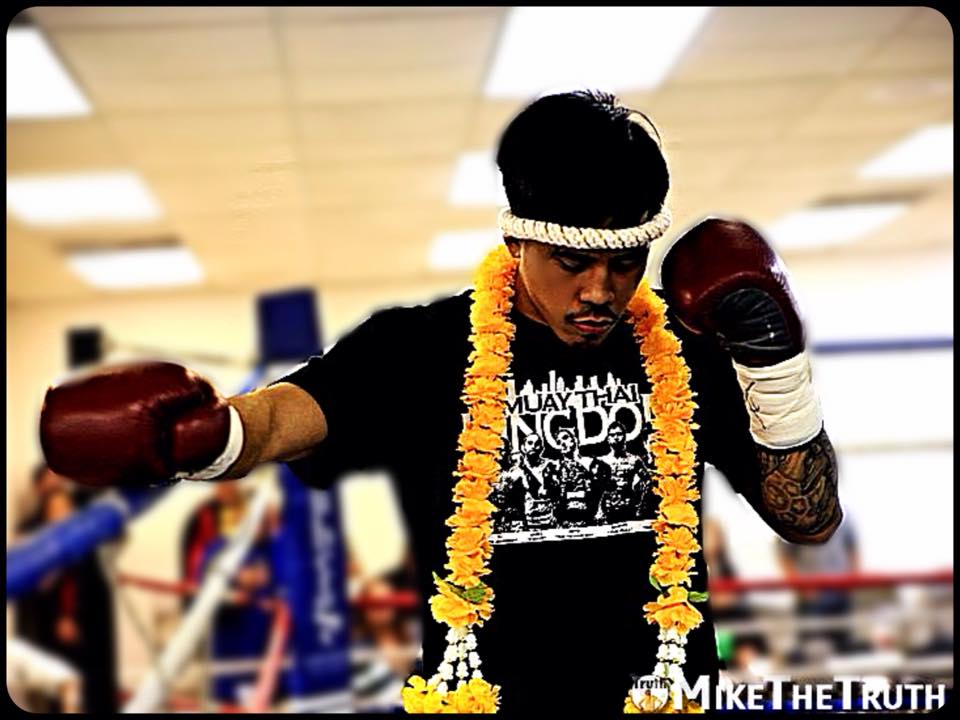 Ray Aninzo
Coach
Ray has over a decade of muay thai experience training across the US and in Germany. Ray has fought in Muay Thai Kindom, for IKF and for the title in LK1. Ray brings a dynamic style and is here to help you learn real Muay Thai whether you want to get in shape or be a champion fighter.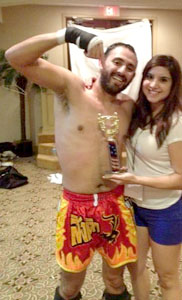 Uriel "Crazy" Figueroa
Coach
Active fighter and coach Uriel "Woody" began training Martial Arts in 2002. He began his journey training Jiu Jitsu in 2006 under Manny Galvan. Later he took up studying Muay Thai under Romelle Agra from Elite MMA. Upon receiving his instructor's blessing to train with his instructors Kru, Uriel began training with Kru pong in 2011, and since then became an integral part of the fight team. Uriel has competed and brought home wins over far more experienced opponents and former champions.

He's spent some time under Jay Matias, Stephen Richards, and making annual trips to train under Kru Aziz at Sitans in NYC. Uriel Figueroa brings a wealth of knowledge and a gifted intelligent approach to training and competing.

Accomplishments as of Dec2014:
USMTA 2011 North American tournament silver medalist.
TBA MTC 2014 Bronze medal.
Record as of 12/30/2014: 6-3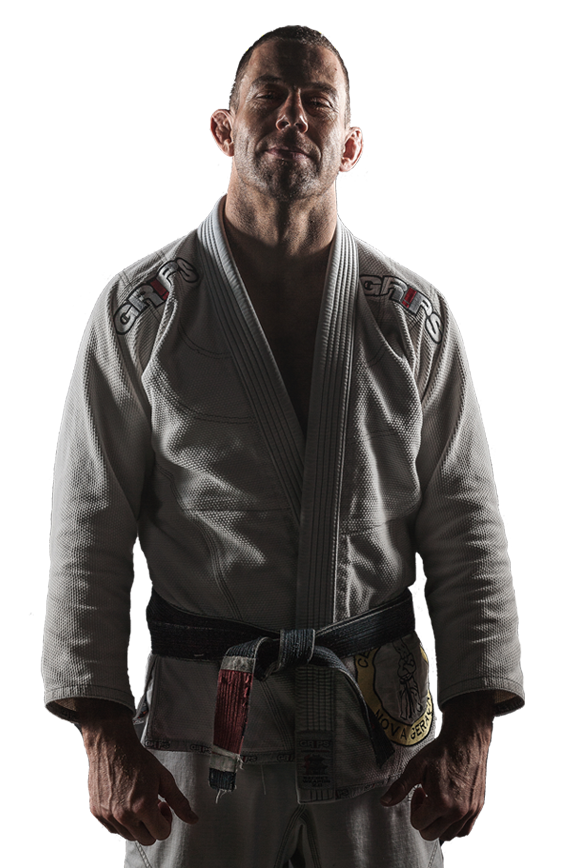 Contact Us
We are sure that training will affect your life in a positive way. So why wait?